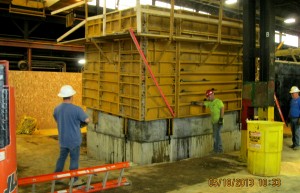 As experienced industrial mechanical contractors FruhQuip is well versed in managing a wide variety of projects to successful completion. With high standards for quality and service we deliver the best experience every time.
Our project management expertise ensures every project is completed safely and successfully while staying on-time and on budget. Detailed scheduling, efficient material ordering, and closely managed subcontractors are just a few of the aspects that will give you peace of mind through even the most demanding project.
Contact us to learn more about our industrial construction services or recent mechanical and industrial contractor projects.
Areas Served for General Contracting in Ohio Region
We service all areas with General Contracting around Columbus Ohio and along the Ohio River in both Ohio and West Virginia including those listed below. If you don't see your location listed below give us a call and we may be able to work with you!
Zanesville Ohio
Columbus Ohio
Coshocton Ohio
Newark – Heath Ohio
Hebron Ohio
New Philadelphia Ohio
Mount Vernon Ohio
Marietta Ohio
Cambridge Ohio