As one of the premier fabrication companies in the Ohio region FruhQuip prides itself on providing superior service and expertise for any custom fabrication project. The company was originally created to provide a dependable source for quality sheet metal work. Over the years, our list of services and capabilities have broadened, but our effort remains the same, and that is to deliver to our customers the same high standard of quality work every time. This quality comes from the experienced Engineers on staff ready to help with difficult specialized projects.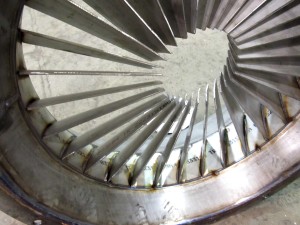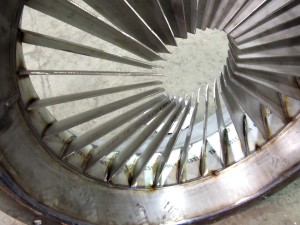 With a 30,000 square foot metal fabrication shop we can offer a wide variety of capabilities for any project's requirements. Our Engineering expertise allows for creative solutions to complex problems and partnership throughout specialized projects.
Metal Fabrication Shop Services
Welding (MIG, TIG, Arc, Air Arc)
HRS, Aluminum, Stainless, Galvanized
Steel Plate Bending
CNC Plasma Cutting
CNC Turret Punching
Structural Steel Sawing
Stainless Steel Weldments
Fabrication and installation of any custom piece
Specialized Projects that Require Engineering Expertise
Metal Fabrication Photo Gallery
View some samples of our work through this gallery. Click on an image to view in full gallery mode.





















View our recent metal fabrication shops projects or contact us to speak about your project needs.
Areas Served Metal Fabrication Shop in the Ohio Region
We service all areas with metal shop fabrication around Columbus Ohio and along the Ohio River in both Ohio and West Virginia including those listed below. If you don't see your location listed below give us a call and we may be able to work with you!
Zanesville Ohio
Columbus Ohio
Coshocton Ohio
Newark – Heath Ohio
Hebron Ohio
New Philadelphia Ohio
Mount Vernon Ohio
Marietta Ohio
Cambridge Ohio