With a reputation of quality, safety, and service we are your partner for industrial plant maintenance and shutdown services. Our highly skilled and safety-trained crews provide cost-efficient results each and every time allowing you to minimize downtime. We will work closely with your  team to ensure all plant maintenance services are done to your precise requirements and exceed expectations.
We specialize in providing the highest level of industrial plant maintenance service including: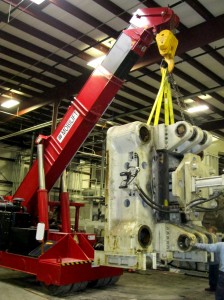 Adherence to tight timetables
Highly qualified personnel
Quick response service
On-site engineering expertise
Complete fabrication capabilities
Specialized rigging capabilities
Industrial Plant Maintenance Services
Industrial Plant Maintenance
Plant Millwright Services
Plant Rigging and Machinery Moving
Our plant millwright and machinery moving services offer the precision moving, setting, and alignment of a wide variety of machinery and equipment. Our highly trained personnel, precision engineering, and specialized equipment allow us to complete your project successfully. We have the ability to move and set a full manufacturing line or just one piece of equipment so you can be assured your needs will be met long term.
Please contact us to discuss your specific needs or view our recent industrial plant maintenance projects.





Areas Served by for Industrial Plant Maintenance in Ohio Region
We service all areas with industrial plant maintenance around Columbus Ohio and along the Ohio River in both Ohio and West Virginia including those listed below. If you don't see your location listed below give us a call and we may be able to work with you!
Zanesville Ohio
Columbus Ohio
Coshocton Ohio
Newark – Heath Ohio
Hebron Ohio
New Philadelphia Ohio
Mount Vernon Ohio
Marietta Ohio
Cambridge Ohio